The hybrid cloud is a cloud computing platform that combines public, private, and on-premises architecture. Although the individual instances have multiple contact points and connections, the infrastructure is completely autonomous, preventing data from seeping from one network to the next.
Importance of Hybrid Cloud in Enterprise
Here are some reasons why a hybrid cloud is good for businesses.
Streamline Day-to-day Functionality
Agility is a developing business requirement. Responding to consumer and business needs is a continual issue for businesses, and it is a major driver of DevOps and other agile development approaches. Cloud adoption is critical for DevOps and is becoming increasingly vital for all businesses. As more firms become nimble, competition has increased, forcing businesses to develop at a quicker and faster pace.
The hybrid cloud enables organizations to respond to customer requirements faster by developing faster, while without disrupting the entire organization by switching to a full cloud environment.
Reap the Perks of Cloud Bursting
Organizations frequently deal with varying workloads, and maintaining high resource levels in your own network at all times is both costly and inefficient. The cloud provides the primary benefit of providing infinite resources on demand, and the hybrid cloud provides the added benefit of closely monitoring all resources being utilized to best balance your group's demand with supply.
A practice known as cloud bursting is one method organizations might profit from hybrid cloud computing. Cloud bursting moves workloads to a public cloud on request during surges and then returns to the original servers after the peak has passed. The additional storage and computation resources are essentially 'rented' only for the period that they are required.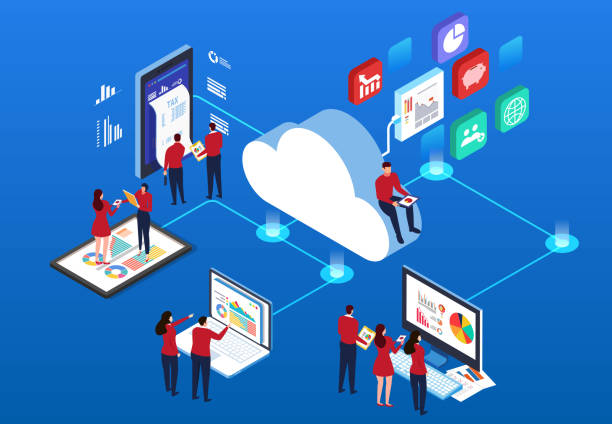 Sharing what needs to be shared
Many businesses have been cautious to migrate to the cloud due to concerns about privacy and security, and also compliance restrictions. It's a reasonable issue and one that the hybrid cloud may address. Thus, while privacy and security should be of the highest importance, businesses must also develop at a rapid pace something that entirely private infrastructure cannot provide. The ability to construct a multi-tenant cloud inside the hybrid model, which separates resources and applications from each other and may be further separated using VLANs and various encryption mechanisms, is an extra feature for organizations that deal with private information.
Better Manage Big Data Analytics
Moving to a hybrid cloud model is a perfect choice for Big Data enterprises, allowing them to connect with customers and workers by offering the most up-to-date and relevant information. Using a hybrid cloud for big data analytics, for example, may assist eCommerce, news, and social networking sites in tailoring messages and promotions to their distinct habits.
With its scalability, computational capacity, and elastic resources, the cloud was designed for big data, and if your company is involved in big data analytics, you should be using it. The additional benefit of retaining a hybrid system with an on-premises data center is disaster restoration and keeping private information out of the community pool.
Scalable as You Grow
A hybrid cloud solution, by connecting with your current infrastructure, provides an easy approach to cost-effectively expand your abilities into the cloud. Scaling on-premises networks can be prohibitively expensive, whether your firm is presently growing or has plans for significant growth.
A hybrid cloud approach is an effective method to continue managing existing business needs while also supporting current and future development.
Improve Customer Experience
The cloud provides speedier time to market, allowing businesses to respond to client demands and requests more quickly while swiftly creating new goods and services. For instance, with hybrid cloud architecture, healthcare companies may communicate with patients in real-time, while financial institutions can gain a better understanding of a customer's total financial picture.
This article was originally published here: https://www.analyticsinsight.net/how-can-hybrid-cloud-help-enterprises/ 
Image address: https://analyticsinsight.b-cdn.net/wp-content/uploads/2022/03/How-can-hybrid-cloud-help-enterprises.jpg